Xylia Capote
Position: Head Teacher, Upper Grades. School Board Secretary
Email: xylia.capote@tetonadventistchristianschool.org
Biography
Hello Teton Adventist Christ School family! I am Xylia Capote and this coming school year will be my seventh year of teaching.
I attended Union College in Lincoln, Nebraska where I earned my Bachelor of Art degree in Education with Junior Academy Endorsements.
I have taught in a one-room school, like this one, in Abilene, Texas and was 5th and 6th homeroom teacher in Port Charlotte, Florida. I left the beautiful sandy beaches to get a little closer to my Canadian roots. I am excited for the opportunity to work in the community of Choteau to bring a love for Jesus and learning.



Diane Haulman
Position: Lower Grades Teacher
Email: diane.haulman@tetonadventistchristianschool.org
Biography
Diane has been in education for several years and loves teaching her students about Jesus and watching them grow as they learn about and explore the world around them. She enjoys making learning both fun and interesting for our lower grade students as they develop the foundation of their education. TACS is excited to have Diane join us in 2023 and bring experience and expertise from her teaching career.

Anna Estep
Position: Classroom Aide

Biography
Anna is a elementary education major at Southern Adventist University. She is spending a year volunteering at TACS to serve at our school and acquire additional experience in the classroom before completing her last year of college. We are so excited to have her join our team this school year!



Susan Schultz
Position: Substitute Aide

Biography
Susan is one of our substitutes at TACS and assists with various programs and events.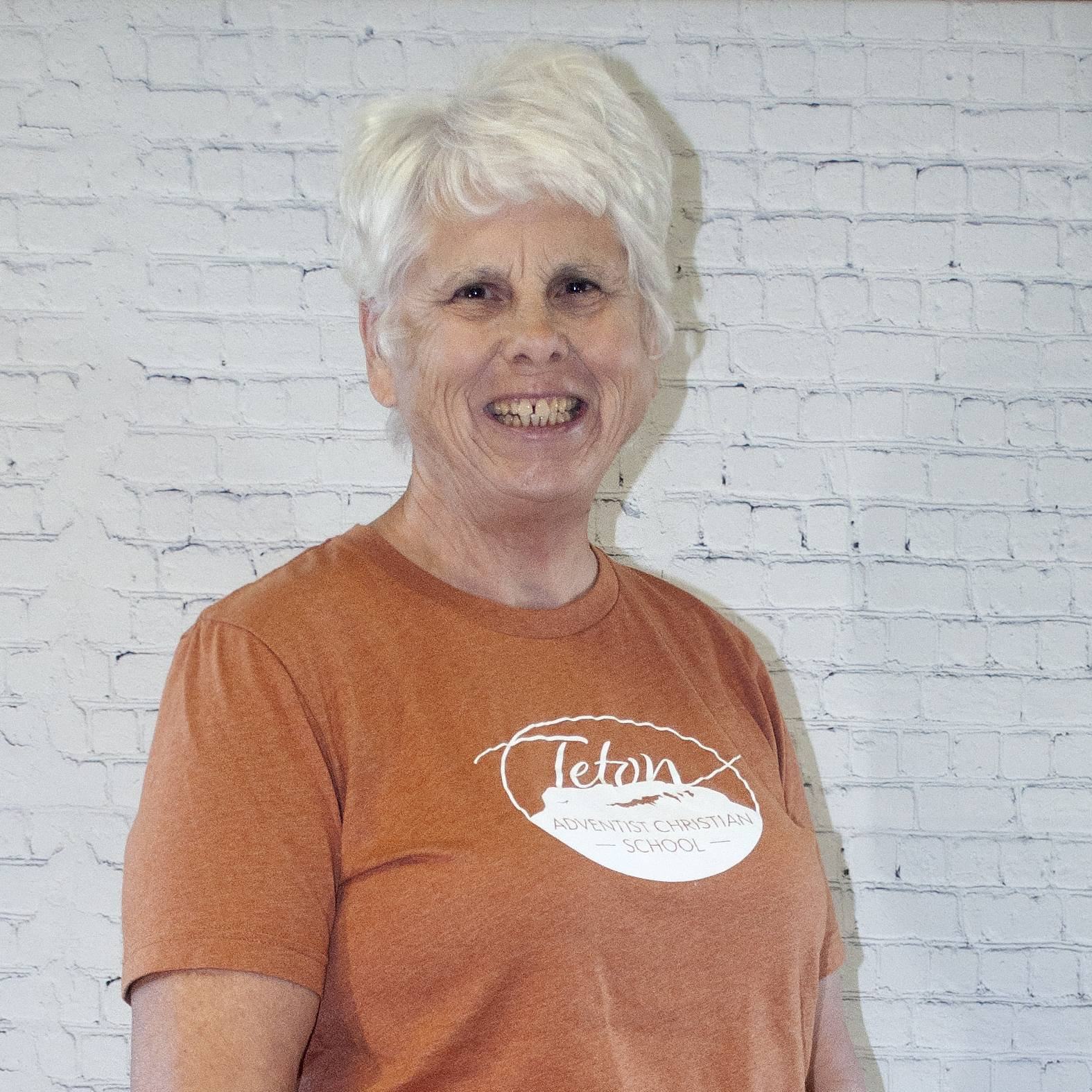 Gayle Harris
Position: Substitute Aide

Biography
Gayle volunteers as a classroom aide when needed and we are so grateful for her assistance at TACS!


Denver Harris
Position: School Board Vice Chairperson

Matt Ransom
Position: School Board Member

Joel Honore
Position: School Board Member